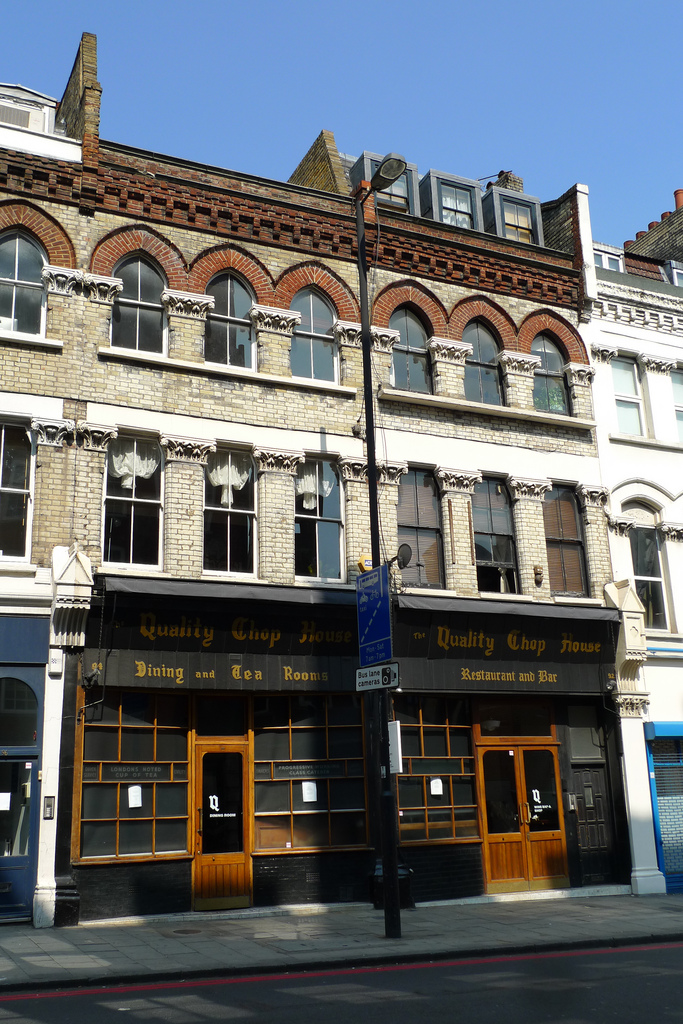 East London is a great place to visit because there are a lot of things to do and see. What a lot of people don't realize is that there are also a lot of great places to eat! From casual to fine dining, there's something for everyone at the restaurants in this area. If you're not sure where to get started, then consider the restaurants listed below. These are four places that people love and come back to time and time again!
This is a fairly new restaurant, but it's already extremely popular in the area. There are three menus written each day, and they are based on the fresh ingredients they have delivered that morning. The flavor combinations that the chefs use are unique and new, so there are a lot of dishes on the menu that can't be found at other restaurants in East London. From the appetizer to the dessert, everything is freshly made with the best ingredients. There's also a wine bar that has various take-away sandwiches along with specialty glasses of wine. This is a fine dining restaurant, so expect to spend more than you would at a casual spot.
Notable Menu Items (subject to change):
– Amuse buche
– Lamb
– Smoked cherries with chocolate mousse
2. Beigel Bake, Brick Lane Bakery
Anyone in the mood for pastries, fresh breads or homemade bagels may want to stop by this bakery. It's open 24/7 and constantly has people passing through the doors. Everything is made with the best ingredients so they taste fresh and delicious whether they are purchased at 1 p.m. or 1 a.m. The bagels are among the most popular menu items, but they also have braised brisket available. This is a small and old looking bakery, but it's still serving affordable and fresh food to hungry individuals in London. Since it's always open you can visit any time, but keep in mind certain menu items may only be available during small windows of the day.
Notable Menu Items:
– Hot salt beef beigel with mustard
– Smoked salmon and cream cheese
– Chola bread roll
The name of this sidebar restaurant (conveniently located underneath a music venue) should tell you that it's all about burritos! What the name doesn't tell you is that it takes a unique twist on traditional Mexican food by using ingredients like plantains, braised pig cheek and smoked beef. It's a mix of contemporary Mexican street food and traditional flavors all tied up into amazing burritos, entrees and appetizers that you have to taste to believe. It also serves some great cocktails that are sweet and sugary, making them the perfect complements to this type of food. Everything on the menu is affordable, so it's a great place to stop and grab a delicious bite to eat.
Notable Menu Items:
– Carne asada hanger steak and mole
– Beef short rib and sweet potato burrito
– Pulled pork and crackling burrito
Located on Brick Lane, this lounge is small and has a lot to offer anyone who trusts their food to the chef. Fredrick Bolin, the Swedish chef in charge, creates a short menu every day of the week. The twist to this is that on Wednesdays, patrons don't get to decide what to eat! They simply eat the food that they are served, which could be anything from potatoes to tuna. The highlight of this restaurant is the drink menu, which has a variety of cocktails that are sure to relax guests and excite their taste buds. Guests should book ahead of time, as there's limited seating and it's only opened Wednesdays to Saturdays.
Notable Menu Items (subject to change):
– Confit duck with orange braised lentils
– Smoked chicken hearts with apple and walnut slaw
– Vanilla panna cotta and red wine poached pears.
East London has a lot of restaurants that have proven themselves over the years, but there are also brand new spots opening up all over that are changing things. More people are getting the chance to experience unique dishes from chefs who want to take their cooking to the next level. These are four great restaurants to check out, but there are many others in East London that are worth your patronage as well!